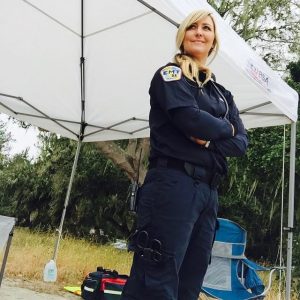 Do you like working outdoors? VersaCare Emergency Medical Services, Inc. is now hiring part-time EMTs to work providing BLS level care at events and sites in the Sacramento, Bay area, and Monterey County regions. We work bicycle races, running events, community events, corporate events, and more! Events occur in urban, suburban, and rural areas. You will gain great experience working with us! Weekend availability is a must. Are you new to EMS? That's ok! We understand that you need to start somewhere, and welcome new EMTs to apply.
Requirements:
Must be at least 18 years of age or older;
Must have a valid CA EMT Certificate (Grey card) or CA Paramedic license (Blue card);
Must have a current BLS (CPR for Healthcare Provider or equivalent) card;
Must successfully pass a comprehensive job-specific written examination, which tests base knowledge, and decision-making skills, oral interview, and skills assessments;
Must be able to lift and move heavy weight (Up to 100 pounds);
Must pass a background and reference check; and
Must be willing to work a MINIMUM 3 shifts per month, at least 2 on weekends (Sat/Sun) each month.
VersaCare EMS is an equal opportunity employer. We provide equal employment opportunities for all, without regard to race, color, religion, sex, sexual preference or orientation, national origin, age, disability, veteran status or any other non job-related characteristic protected by law.
To start your application, please click here.