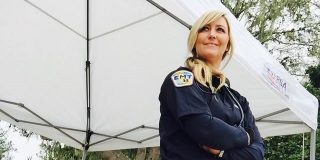 VersaCare EMS is the premier event medical company in Northern California.
Events we work include (But are not limited to):
Marathons, Duathlons, Triathlons
Bicycle races (Criterium, Circuit, Fondos, Mountain Bike, Cyclocross, and Downhill)
Community fairs
Parades
Music Festivals
Football games
Soccer tournaments
Lacrosse
Conventions
Work sites include construction, light or heavy industrial, commercial, inventory management companies, and we can even manage your internal medical clinics, helping to reduce your workers compensation claims.
We have a strong belief in our work, and it shows. Our staff have a strong work ethic and are devoted to EMS. We use well-maintained, well-stocked gear, are prepared for all-weather events (rain, shine, snow, heat, you name it!). Our staff are fully credentialed, background checked, and uniformed. You will know who your EMS provider is. We can provide our own tent structures or can work within yours. And we work day or night. Let VersaCare EMS show you how standby EMS can help your participants, spectators, and staff. We have our own vehicles, which are well marked. And although we don't transport patients to the hospital from events, we do coordinate with local EMS agencies to ensure proper transfer of care of our patients to their services.
Event EMS is cost-effective, and much more reasonable than paying an ambulance service to standby without providing value added services that we include for the price! Contact Us by email or call us at 916-521-0966 to obtain a quotation for services at your event!