About Us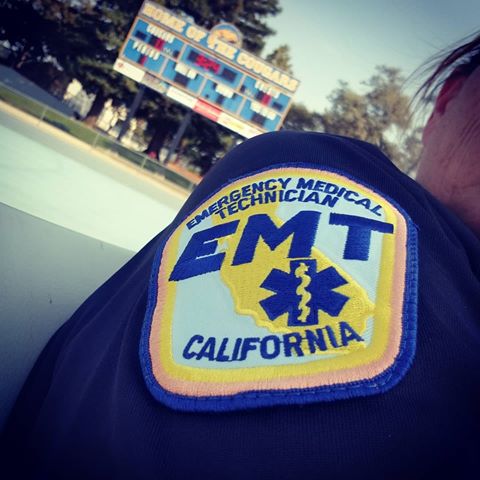 Founded in late 2014 to address a need in Northern California for high quality standby emergency medical providers who go the extra mile, VersaCare Emergency Medical Services (aka VersaCare EMS) provide professional, uniformed, and clearly identifiable emergency medical personnel at events primarily in Northern California. Employees who have to prove their knowledge and skills, not just show a card to work. Employees who have training beyond their normal EMS training, on OSHA standards, including an injury and illness prevention program, Incident Command training (IS-100, 200, 700, and 800) and who are utilizing electronic patient care reporting using software that conforms to the NEMSIS industry standard.
We are changing how standby EMS is viewed, by ensuring we have high caliber staff providing excellent care at your event or work site.

Renee Roberts Owner/CEO/EMT-P
Renee founded VersaCare Emergency Medical Services, Inc (aka VersaCare EMS), after being a partner in another EMS provider. Renee saw the need for improvements to be made in event and site emergency medicine. She has a Bachelor's in science in biology with an emphasis in microbiology, an Associate's degree in paramedicine, and has more than 30 years of experience in emergency medicine. She has experience in skills verification, as well as a field training officer, and teaches bloodborne pathogens, documentation standards, heat illness, and has experience in disaster medicine as a part of a Disaster Medical Assistance Team in the Sacramento region.

Shawndra Harrelson Operations Manager/EMT
Shawndra brings to VersaCare EMS over 14 years of experience in EMS, and currently works for a 9-1-1 provider. He has experience in verification of EMS skills, and teaches a variety of courses, including bloodborne pathogens, documentation standards, as well as injury and illness prevention. Jonathan helped to establish many of the policies within VersaCare EMS, and is an integral part of daily operational management.